About Lighthouse Hotel Management.
Lighthouse Hotel Management is the operational arm of Molo Hotel Group. Since our formation, we have taken on the management of six operating hotels and are managing the pre-opening phases of three new build hotels that are currently under construction. The pipeline for further hotels is strong too, and we are on the look-out for more opportunities as we continue to build a portfolio of high-quality hotels across Europe.
Lighthouse Hotel Management is on an exciting journey, but we can't build our portfolio without the amazing, talented, and passionate people who work for us! So, if you would like to be involved in a rapidly expanding Company and are ready to take the next step in your career journey, search and apply today!
Vacancies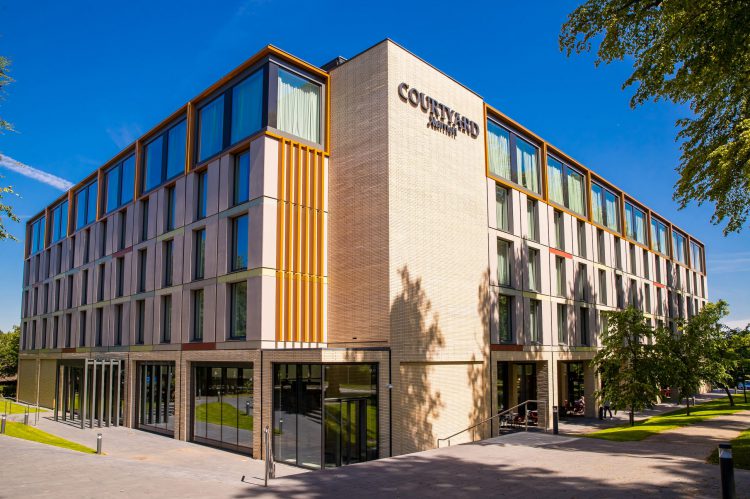 Courtyard by Marriott Edinburgh West
Completed in November 2017, the Courtyard by Marriott Edinburgh West is a smart new-build hotel in Scotland's spectacular capital city. The hotel is adjacent to Oriam, Scotland's National Performance Centre for Sport, and on the campus of Heriot Watt University. It's a modern 160 bedroom hotel with conferencing, a contemporary restaurant and bar, and a top floor event space with views of the city.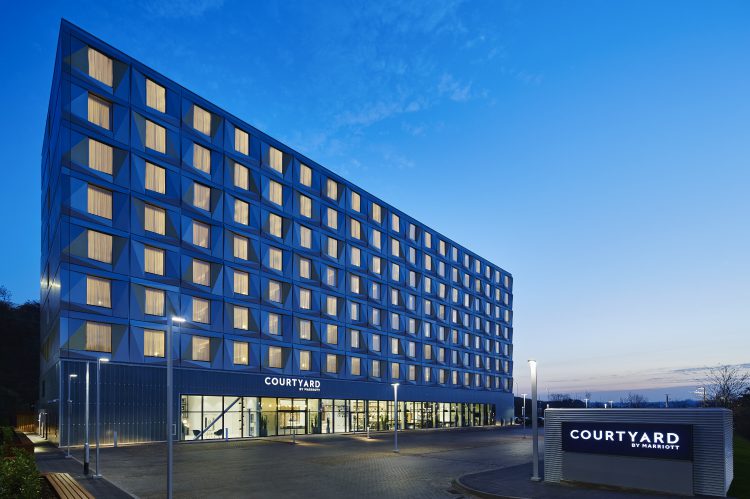 Courtyard by Marriott London Luton Airport
Located just a short walk from the airport terminal, our 250 bedroom hotel is the largest and highest rated hotel on the airport campus. The hotel was constructed using innovative modular bedroom technology and opened for business in November 2018. It features a modern restaurant and bar, conference rooms, a gym, and is a popular hotel for corporate travellers, aircrew and leisure guests.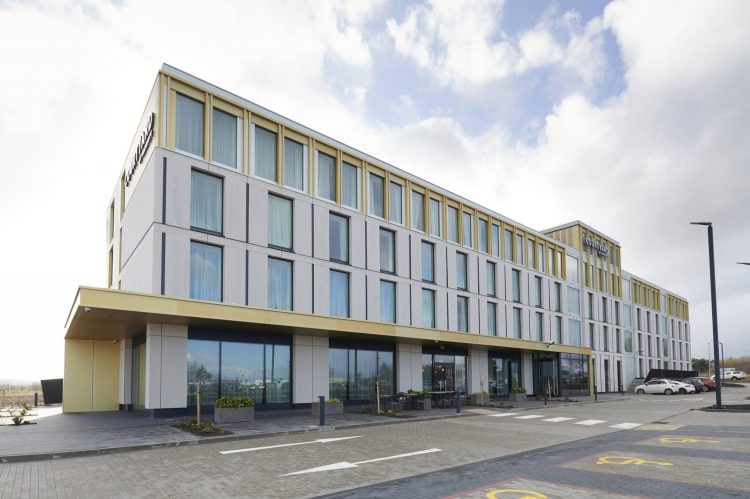 Courtyard by Marriott Inverness Airport
Our Inverness hotel is located in the capital of the Scottish Highlands with Inverness Airport literally on its doorstep. Close to Loch Ness, Culloden Battlefield and the starting point for the NC500 it's a perfect spot. Completed in March 2020, our hotel was built using modular bedroom technology. It features 130 bedrooms, a gym and meeting space all designed and operated to Marriott's high standards.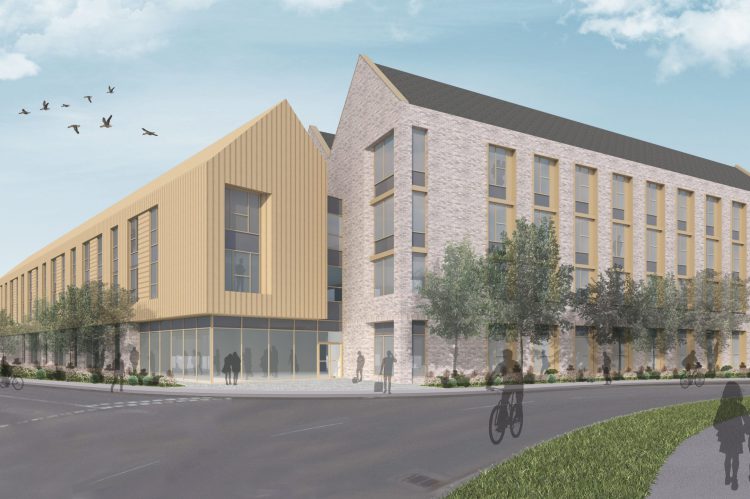 Holiday Inn Express Cambridge West
Our Cambridge hotel was granted planning permission in July 2018. The site infrastructure was completed in early 2020 and the completed hotel is due to open in late 2021. The hotel is being built using innovative modular bedroom technology, wrapped in a façade which reflects the local character and aesthetic of Cambourne. Our first limited service hotel will be operated under franchise from IHG.
The Halyard at Ropewalks Liverpool, Vignette Collection
The Halyard at Ropewalks Liverpool, Vignette Collection is a 133 bedroom hotel due to open in 2023. It's in a fantastic downtown location in the Ropewalks, one of the UK's hippest areas, the perfect place for IHG's Luxury Lifestyle brand. The hotel will feature a smart restaurant and bar, and we've located the gym, the meeting room and the suites on the top floor to take advantage of the amazing views of this vibrant city from their balconies.
The Reach at Piccadilly, Manchester
The Reach at Piccadilly, a Tribute Portfolio Hotel stands out for its incredible location in the heart of the bustling city, yet it rests adjacent to the calm of the Rochdale Canal. The hotel is scheduled to open in 2023, guests will be able to wine and dine whilst watching boats pass through Lock 84. Only 90 seconds walk to Piccadilly Train Station and easy access to Manchester's main attractions.
Tara, Food & Beverage Assistant
I started working at Courtyard by Marriott Edinburgh West in March 2019 as a way to earn some extra money during my studies at university, but it quickly became much more than that! The atmosphere of the hotel, my colleagues and the customers made it something I look forward to every week, especially working with our regular sports teams. Our small, but strong, food and beverage team always manage to help each other and despite working hard we have a lot of fun. Since my job is alongside my studies the flexible hours have been immensely useful. Almost two and a half years later I have gained a strong experience in customer service, built many skills but perhaps most importantly made many friends!
Jen, Director of Sales
I've worked for Courtyard by Marriott Edinburgh West since it was getting built 4 years ago and have loved being part of the opening and developing of the hotel. I love bringing customers into the hotel to share the unique product we have to offer. We have a great team at the hotel, who all work hard to support each other as everyone wants our variety of customers to have the best experience possible.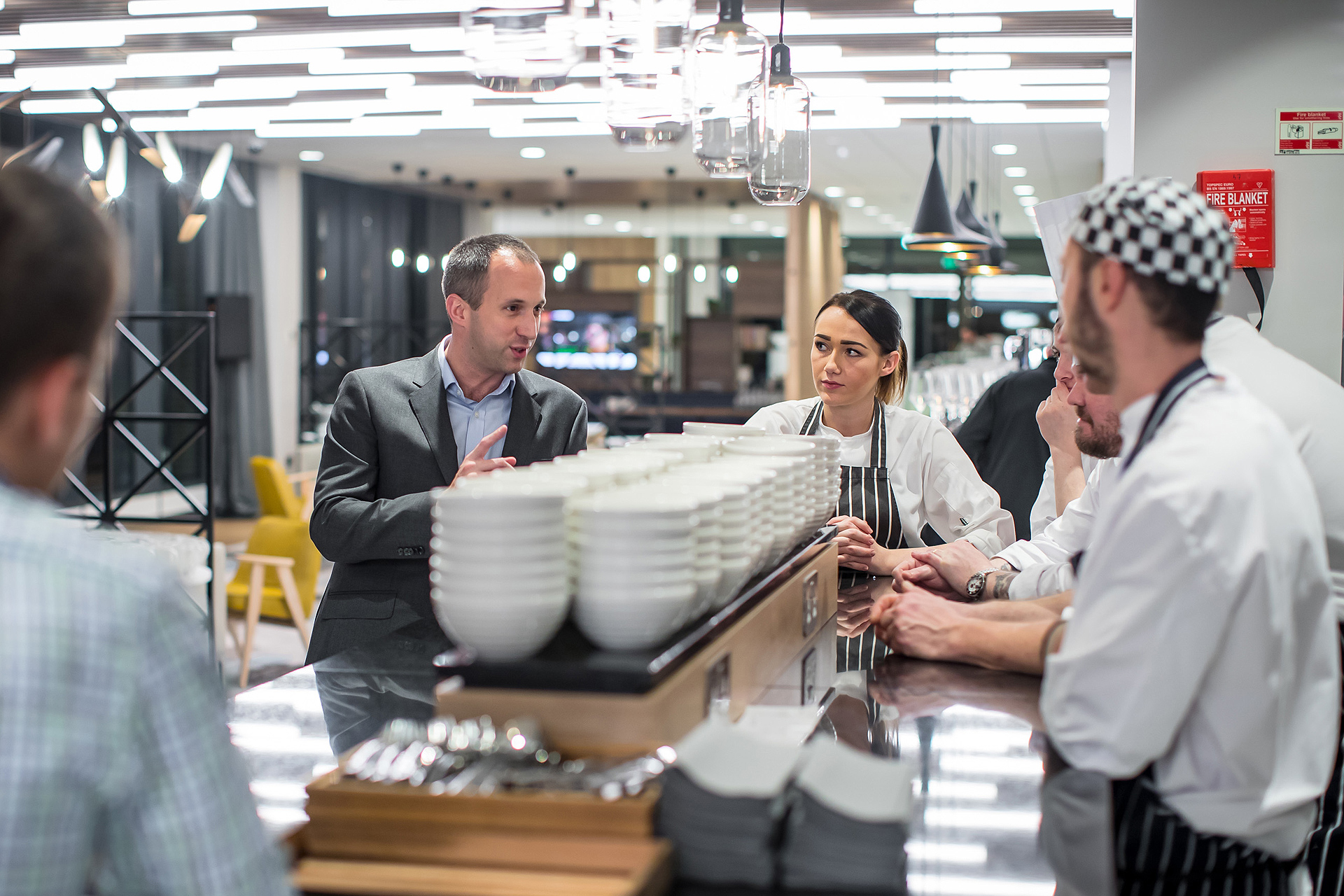 Can't find the role for you?
Register your CV with us and a member of the HR team will contact you should a vacancy suiting your skills and experience become available.